Oakbrook Terrace Historical Society
Donate Artifacts
---
We are in the process of collecting personal archives, documents, ephemera and mementos of the past and present of families, businesses, political, farms, stores and religions of Oakbrook Terrace.

We need your help!

For historical significance, those basements, attics and garages are great starting places for old newspapers, photos, letters, clothes, booklets, etc. They are a wealth of genealogic information. Check out these hiding places and we would be excited to pick up your treasures!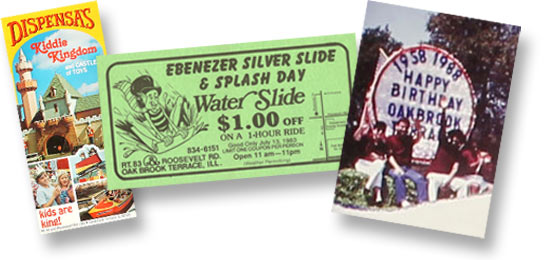 Or you can drop them off at the city hall!
You will receive a certificate of appreciation for any item you donate to the Oakbrook Terrace Historical Society.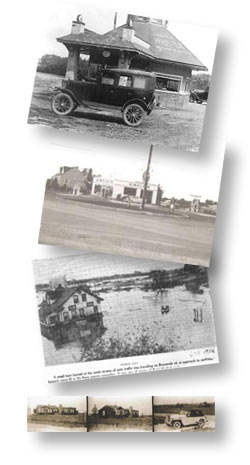 Photos
The Oakbrook Terrace Historical Committee is looking for items to be displayed and included in the archives of our City's history.
Do you have photographs from the 1950's or earlier?  The 1960's or even the 1970's? 
Do you have photographs that show the progress of our city over the past 50 years? 
Do you have newspaper articles of the City? 
Or maybe old newsletters? 
How about a memory or two of what it was like to live in Oakbrook Terrace during the last 50 years?
We will copy your photos or articles and, if you wish, we can return the originals to you… or you may donate them to our Historical Society collection.

As your photos are processed in our inventory, they will be available to the public for viewing.
Again, thanks to those who furnished these pictures and those who shared their memories to showcase our Historical Society's existence in our community.